team CORA

- a team dedicated to excellence and unbreakable data security. Contact Team CORA

Guy Kawasaki "Art of the Start" is well worth watching.
Be hungry, rather than comfortable.
Be driven by excellence, and passion, rather than convenience and the status quo.
Be as comfortable exploring new ideas as one is embracing the proven main stream.
Be open minded; credentials are important, but they aren't the whole story, nor are they the endgame.
Be driven by excellence and creativity, without concern for what others think (or already know).
The appetite to succeed, to be a pathfinder - to "make a dent in the universe" as Steve Jobs said it.
We don't all share the same passion for excellence in every pathway. Hence a team is such a great thing; one that allows and empowers each to passionately, with integrity, and without excuses, create, pursue and embrace excellence.
CORAcsi needs all kinds of people who get this and realize that Excellence is the only path worthy of us, that to Live excellence, we must practice excellence.
This is why CORA CSI's Mission Statement is, and will remain, the corner stone to our technology, team and future successes.
---
Perhaps you can see the vision, and are interested in joining
team CORA
:
There may be a place in CORA for those who are committed to integrity, excellence and vision..

Marketing, Sales and Public relations

Individuals, entrepreneurs and/or corporate establishments – if you see the vision, and would like to join

team CORA

, we look forward to hearing from you.
---
In the land where excellence is commended, not envied, where weakness is aided, not mocked, there is no question as to how its inhabitants are all superhuman.
Competition has been shown to be useful up to a certain point and no further, but cooperation, which is the thing we must strive for today, begins where competition leaves off.
Joseph Latouf
- Founder, President and Solutions Architect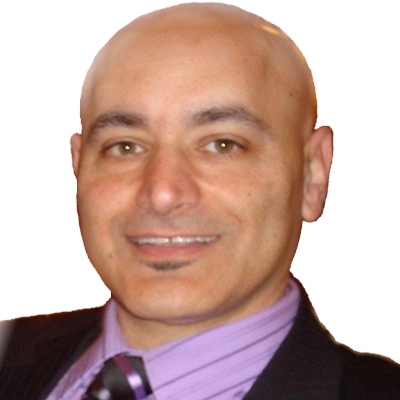 As an individual dedicated to excellence and the type of security I would want for my data, I have developed CORA with clarity of vision and direction.
My formal education is in Physics and Education; I have an honours B.Sc. in Physics, and a B.Ed., both from the University of Windsor.
Physics above all else is a wonderful precipitator of critical thinking and creative problem solving. It is also a generator of pragmatic methodologies; in Physics one generally learns to use "tools" before formally studying them. We always learned to "use the math" before the formal classes taught the math.
This pragmatically driven, hands on approach, has empowered me to acquired most programming languages more naturally and quickly - by doing without compromise.
Having taught for decades, both in the classroom and online, I have a firm commitment to motivation, mentorship and the pursuit of excellence. With this in mind, CORA's corporate structure will remain proficient at dynamically adapting to a changing landscape, including the efficient building of teams to deliver 'Unbreakable Data Security'.
What motivated me to develop CORA?
Technology has fascinated me from my youth. While sitting in my my high school algebra class our teacher introduced 'prime numbers' and advised that there was a $100,000 reward for a prime number generator which could generate the entire set. The reward and challenge caught my interest. Luckily I saw the pattern and then expressed the pattern algebraically. I returned to my teacher a month later asking 'how do I claim the reward'.
I was referred to the University of Windsor's math department. Dr. Fawcett confirmed that my generator would span the entire set, however, there wasn't a reward. He suggested that I write an article for a Math Journal, however, I had no idea how to go about that, as I recoiled from the loss of 'the reward'.
Dr. Fawcett did explain why prime numbers are important; they are the keys for encryption. Many decades later, as I was encrypting one of my technology projects to upload and store online, I realized that the encryption could be broken if anyone became interested in my technology. I am not the only one that has a prime number generator! Think of a prime number generator as a master key that can more quickly find the actual keys that unlock the encryption.
Hence in the first few years of this millennium, I began to conceive of a methodology in which I wouldn't have to trust any single company, network or server. Then as the number of breaches, and subsequent losses began to litter the media, I decided to formally develop CORA.
Integrity is of utmost importance. I feel strongly about our global community being safe, secure and having peace of mind in an online, mobile, global marketplace.
Honours B.Sc. Physics, B.Ed. – University of Windsor
Gerry Simpson
- Vice President of Business Development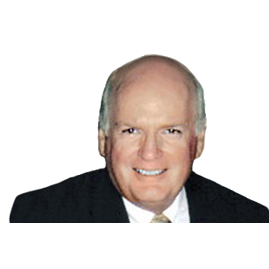 Over 30 years of experience in industry with a wide range of responsibility in senior corporate management positions including Senior Vice President – Director of Operations for a major multi-national corporation.
President of Polaris Group Management Consultants – focus on Strategic Planning, Business Plans, Executive coaching, and support for new business start-ups.
Owner/operator of independent business in manufacturing and commercial printing.
Currently President – Polaris Group Management Consultants.
MBA – University of Windsor.
Kriste Zombor
- Secretary of the Corporation / Creative Assistant / Researcher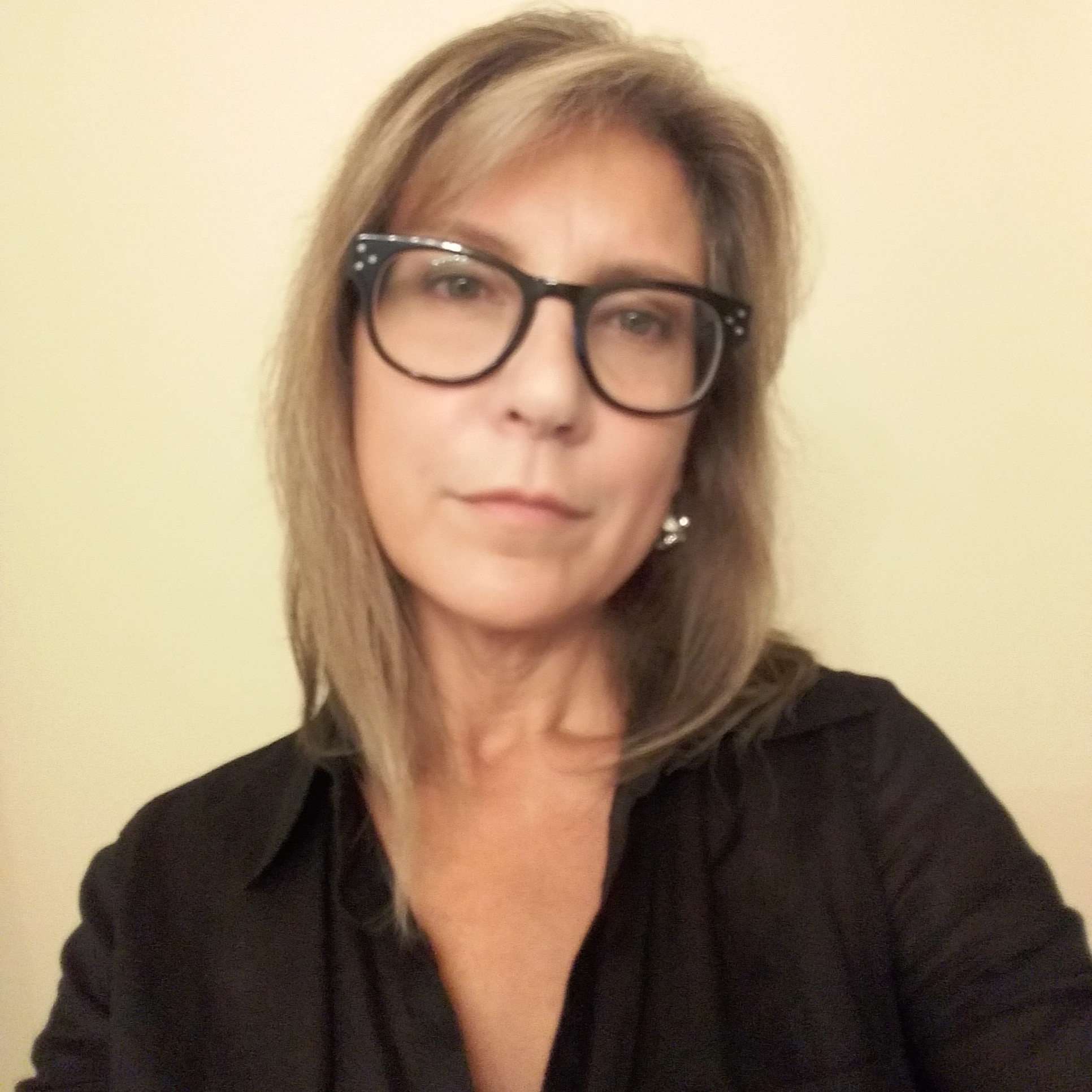 Kriste has experience and knowledge in various fields including Holistic health, education and visual art.
Kriste's fine eye for detail and coordinating visual impressions makes Kriste an integral part of Team CORA; her influence is obvious throughout CORAcsi.com and all things CORA.
In addition to being a visual asset and imaging expert, Kriste has used her research skills to seek out and make connections with media, organizations, government programs and tech companies.
Dr. Phillip Moss
- Audio / Visual Expert

Dr. Phillip Moss (Doc) teaches performing arts from grades 6 to 12 and directs drama productions at both the middle and upper school levels. Moss holds two terminal degrees, a Master of Fine Arts in theater direction, and an Educational Doctorate in Instructional Technology and Art Education from Wayne State University.
Moss was inducted into the Educational Theater Association's Hall of Fame, and honored by the Michigan Theater Teachers as Teacher of the Year. Moss has been an active member of the International Thespian Society for over 20 years. He is highly regarded for his leadership and has served at both the national and state levels of this organization. Known as one of the nations leading experts in technological innovation in theater education Moss is a regular speaker at state and national gatherings of teachers. Liggett productions have been seen at both state and national festivals, and our students have long history of superior performances in group and individual events at all levels of theater adjudication.
BFA Theater Performance,
MFA Theater Direction,
Ed.D. Supervision & Curriculum,
Wayne State University
Maria Latouf
- West Coast representative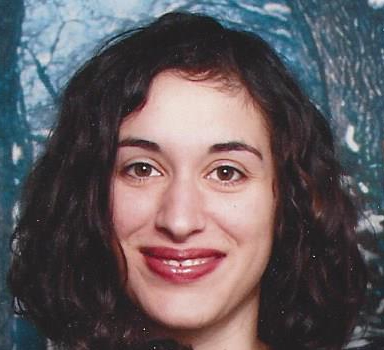 Maria has the heart of a marketing Lion. Maria naturally connects with people, peers, associates, strangers, clients and investors.
Maria has designed and marketed PostureBeads, appearing during season 7 of the Dragon's Den.
Maria is a valuable asset to team CORA as a representative who is successfully marketing CORA along the West Coast of North America.
Innovative musings, potentialities and curiosities
For those of you who might like to "muse" creatively on some possibilities, consider Chaos Maps (love the name - which is why CORAcsi chose it).
Chaos Maps are used with CORA and CORAcsi. Technologically they are a simple concept, and yet, when applied creatively, they work a little bit of magic.
Bottom line: everything should be developed to cost Cyber Criminals as much time, confusion and money as possible!
Chaos Maps - background:
The basic idea behind encryption is to use very large prime numbers as keys. How can a number can be a key?
Consider two small prime numbers, 5 and 7. In this simple example, 5 and 7 are two keys for the number 35; they are the only numbers that divide into 35 without leaving a remainder.
Next consider using 5 and 9 as keys: 5 x 9 = 45. Using these as keys is different as 9 isn't prime; hence 45 may be divided by another number (key) without leaving a remainder, namely, 3. One ends up with another, unexpected key "3", which if composite numbers were regularly used, would be analogous to master key - not good.
Keep in mind that as computers become more powerful, they can look for these "very large prime numbers" and find the "keys" in timelines that are "conceivable" (practical). This timeline deceases significantly if they have a Prime number generator.
Chaos Maps - concept:
The core idea of a chaos map is provide so many "possible" pathways, that exploring them will cost the "usurper" a significant cost (time and money). Moreover, should a path/process/key be discovered, it shouldn't be "reproducible". The perpetrator may actually succeed with a single piece of data (after spending lots of time and money), but this same "key" shouldn't help again.
Permit me one more simple analogy using DFAs (Deterministic Finite state Automatons) and NFAs (Nondeterministic Finite state Automatons). With an NFA one doesn't necessarily know which path to follow in order to arrive at the desired outcome/result. In fact there are multiple paths to follow. To digest this as it might apply to "security", one needs to have a change of paradigm (or simply to think outside the of box). Math and Physics naturally desires to have everything fit nicely into place; Latouf often struggled as a student with "orders of magnitude" – why bother, why not just calculate the answer exactly?
Imagine a security system in which a criminal successfully violates a lock, and yet, his/her methods that worked now, couldn't be trusted/used again. All of the time and effort put into being a second hander, worked once, but cannot be trusted to work again.
Returning to the earlier example of 35 having two keys, 5 and 7, these keys will always divide into 35 without leaving a remainder! The math, the approach, is rather consistent. The difficulty lies in having 'a computer' look for these keys.
A closing word about Chaos Maps
As a bonus, think of Chaos Maps as weird, yet simple, keys. Unlike static keys, imagine Chaos Maps that rotate (change). Such a rotation allows for two noteworthy outcomes:
What works this second, may not work a second from now.
Empowers built in versioning and usage monitoring; if something doesn't sync properly, delete CORA blocs and generate a new Solution.
Why tell others about Chaos Maps?
CORAcsi doesn't need to do everything by itself. CORAcsi is looking for partnerships and connections.
CORAcsi is altruistic and believes in a global community that is built with integrity and honour. Data integrity should be honoured!
CORAcsi loves education and the evolution of the craft.
---