SAE World Congress
April 2017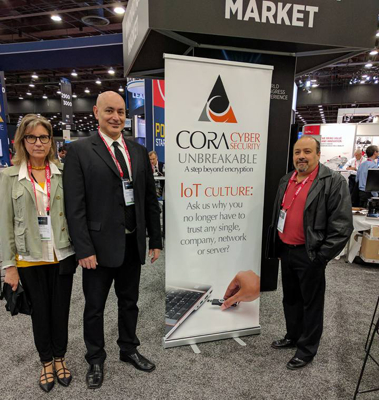 CORAcsi in the Innovation Marketplace during the SAE World Congress 2017 at Cobo Centre in Detroit.
---
CORAcsi in the "Windsor Star" during autoMOBILI-D 2017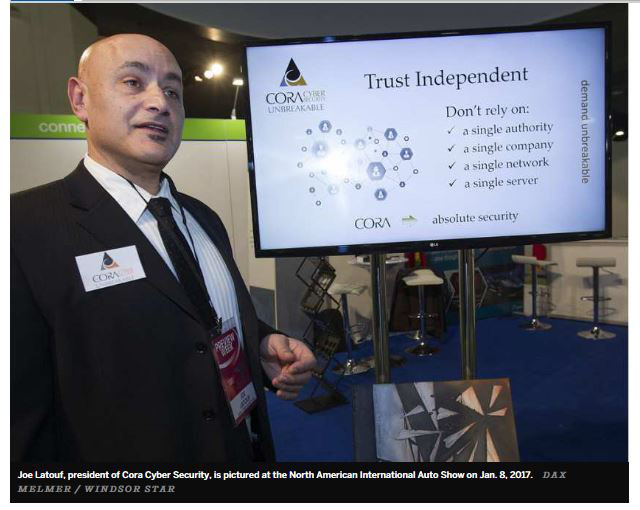 GAMIC
CORA empowers 'unbreakable' for:
real time communication.
static data (computers, servers, cloud based data, mobile devices, FOBs, ...)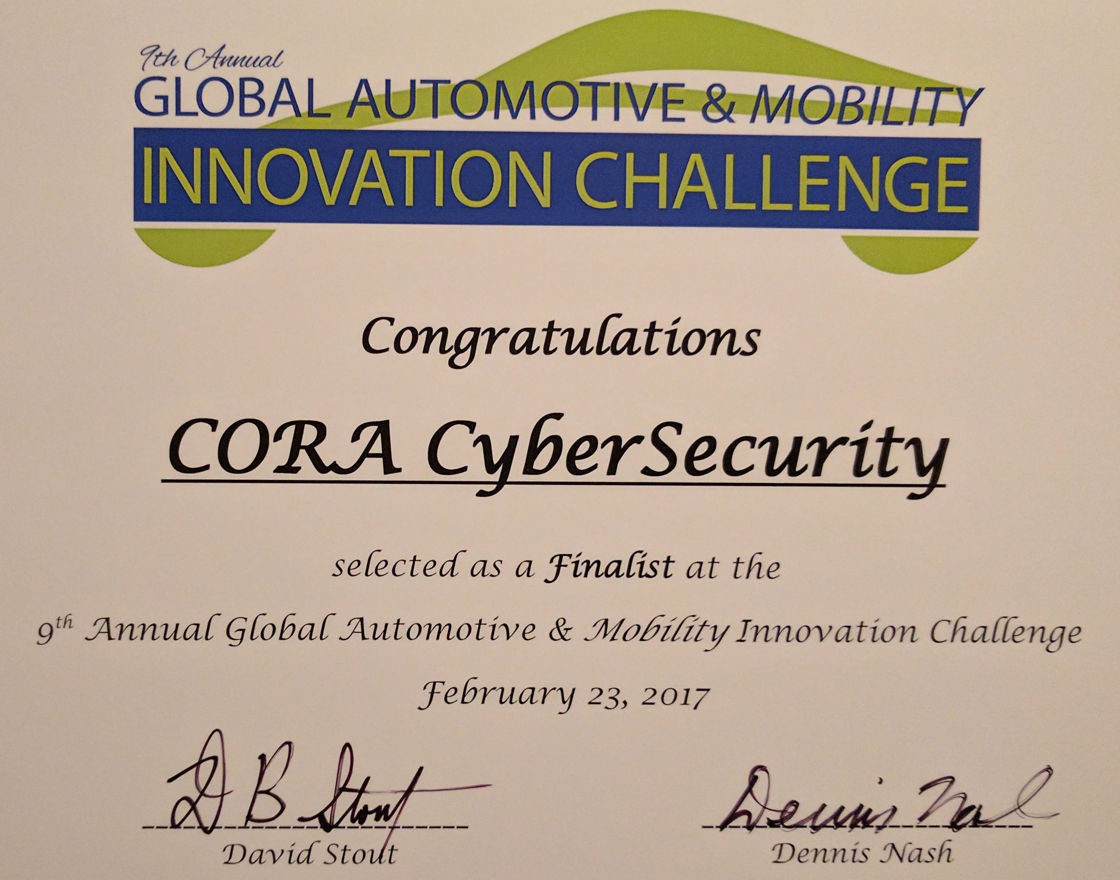 Avoid Plant Interruptions.
Avoid the cost of copper with 'unbreakable wireless connectivity that is adaptive and scalable.
Eliminate Ransomware.
Mitigate risk and liability - provide autonomous and connected vehicles with unbreakable security.
Prevent Public Relations nightmares - report breaches openly knowing that the hacker will never read the CORAfied data.
Roundtable on cross-border collaboration
March 30, 2017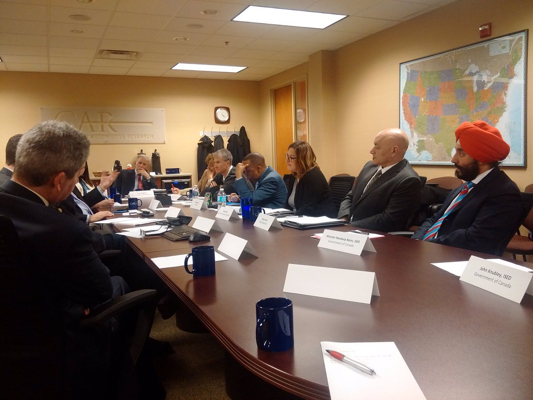 A key representative from DENSO, Ricardo, Continental, Qualcomm, Cohda Wireless, and CORAcsi joined with Minister Bains, Deputy Minister Knubley, and the Canadian government's support staff, at the Center for Automotive Research (Ann Arbor, MI), in a Roundtable discussion on cross border collaboration for autonomous and connected vehicles.
autoMOBILI-D
The inaugural event of autoMOBILI-D was during the NAIAS-2017 Detroit International Auto Show.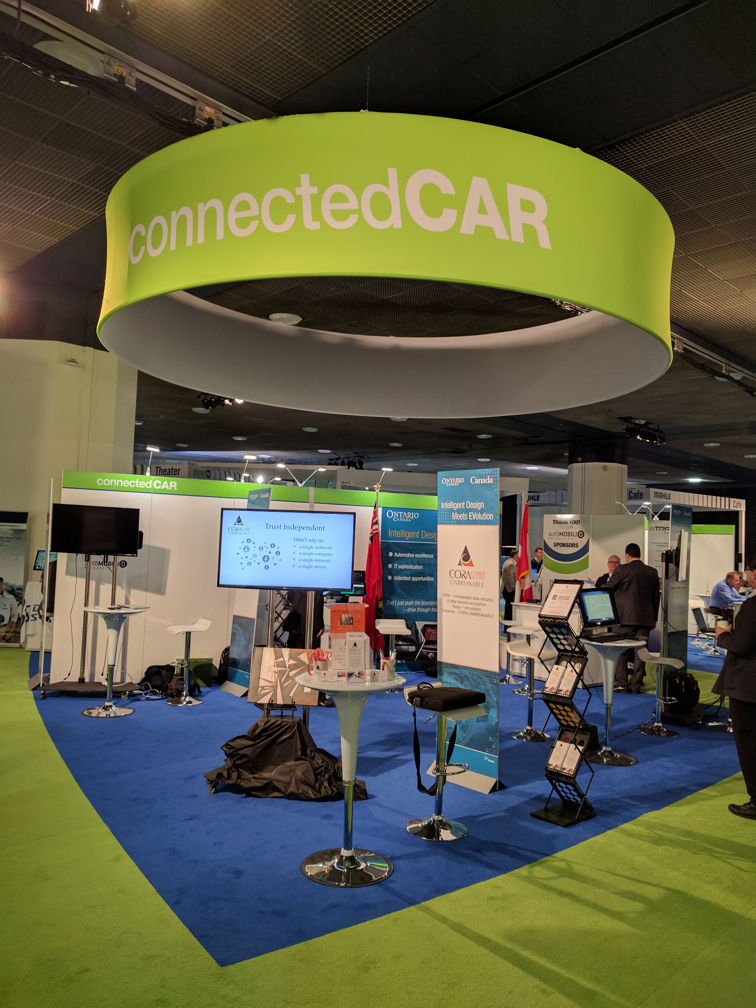 CORA Cyber Security participates in the Canadian-Ontario Pavilion during autoMOBILI-D 2017.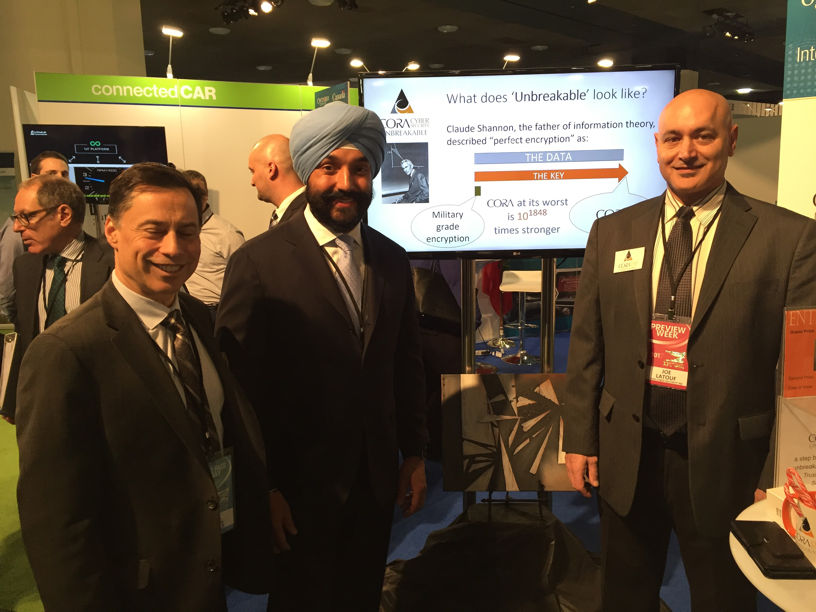 CORA Cyber Security with Minister Bains and Minister Duguid at autoMOBILI-D NAIAS-2017