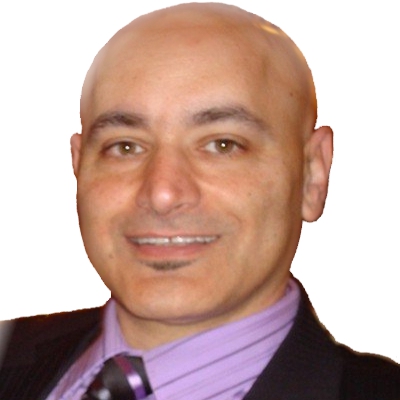 As an individual dedicated to excellence and the type of security I would want for my data, I have developed CORA with clarity of vision and direction.
My formal education is in Physics and Education; I have an honours B.Sc. in Physics, and a B.Ed., both from the University of Windsor.
Physics above all else is a wonderful precipitator of critical thinking and creative problem solving. It is also a generator of pragmatic methodologies; in Physics one generally learns to use "tools" before formally studying them. We always learned to "use the math" before the formal classes taught the math.
This pragmatically driven, hands on approach, has empowered me to acquired most programming languages more naturally and quickly - by doing without compromise.
Having taught for decades, both in the classroom and online, I have a firm commitment to motivation, mentorship and the pursuit of excellence. With this in mind, CORA's corporate structure will remain proficient at dynamically adapting to a changing landscape, including the efficient building of teams to deliver 'Unbreakable Data Security'.
What motivated me to develop CORA?
Technology has fascinated me from my youth. While sitting in my my high school algebra class our teacher introduced 'prime numbers' and advised that there was a $100,000 reward for a prime number generator which could generate the entire set. The reward and challenge caught my interest. Luckily I saw the pattern and then expressed the pattern algebraically. I returned to my teacher a month later asking 'how do I claim the reward'.
I was referred to the University of Windsor's math department. Dr. Fawcett confirmed that my generator would span the entire set, however, there wasn't a reward. He suggested that I write an article for a Math Journal, however, I had no idea how to go about that, as I recoiled from the loss of 'the reward'.
Dr. Fawcett did explain why prime numbers are important; they are the keys for encryption. Many decades later, as I was encrypting one of my technology projects to upload and store online, I realized that the encryption could be broken if anyone became interested in my technology. I am not the only one that has a prime number generator! Think of a prime number generator as a master key that can more quickly find the actual keys that unlock the encryption.
Hence in the first few years of this millennium, I began to conceive of a methodology in which I wouldn't have to trust any single company, network or server. Then as the number of breaches, and subsequent losses began to litter the media, I decided to formally develop CORA.
Integrity is of utmost importance. I feel strongly about our global community being safe, secure and having peace of mind in an online, mobile, global marketplace.
Honours B.Sc. Physics, B.Ed. – University of Windsor
For those of you who might like to "muse" creatively on some possibilities, consider Multiple Use Pads (MUPs).
MUPs are used with CORA and CORAcsi. Technologically they are a simple concept, and yet, when applied creatively, they work a little bit of magic.
Other forms of encryption rely on complex math, particularly involving algorithms related to factorization. CORA and MUPs take a different approach, one that is probabilistic; whose numbers are so great that not even quantum computers will have the time to break the key.